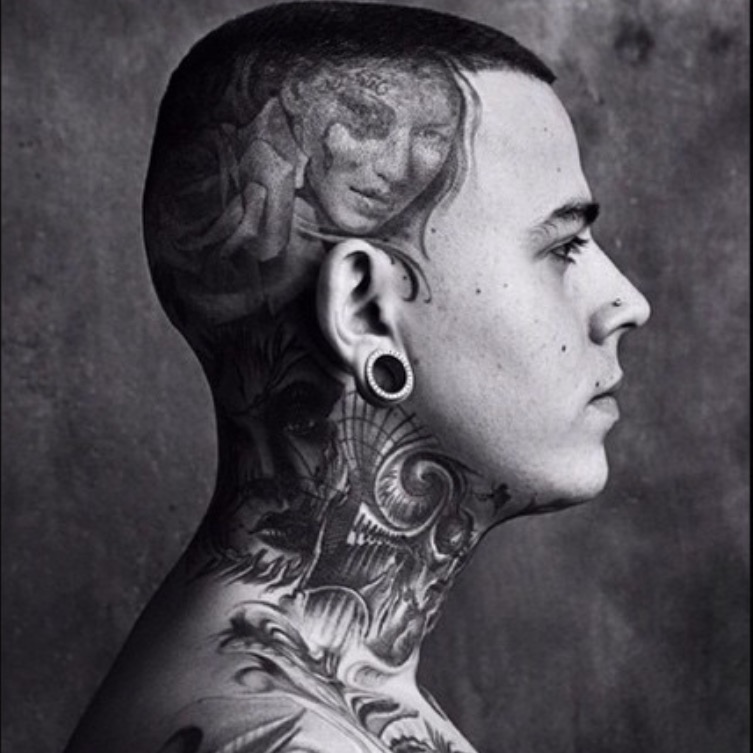 "The dream is free, the hustle comes separate."
My name is Danny Lepore and I'm a custom black and grey tattoo artist currently working at SEANCE TATTOO PARLOR in Bensalem, PA and regular guest artist at AGED IN OAK TATTOO PARLOR in Las Vegas, NV.
From an early age, I recognized I could turn my art into a dream career by becoming a tattoo artist. The moment I turned 18, I showed my art portfolio to every tattoo shop nearby until someone offered me an apprenticeship. I worked through that apprenticeship and officially started tattooing in 2011. It wasn't until I started traveling to tattoo conventions and meeting custom artists, that I visualized another world artisitically outside of your average "walk-in flash" approach.
A few of my accomplishments include cover and spread in INKED MAGAZINE, magazine and news articles, feature on Oxygen's tv show "BEST INK" and multiple tattoo awards. But my most valuable achievement is the loyal clientele I've gathered over the years. My clients wait up to 6 months in advance, some even fly in from different parts of the world, have patience with my busy schedule and allow me to work with no limits.
The past few years I've worked non-stop to advance my style and better my craft. Every single tattoo I do, I put 110% into- from design to execution. As an artist who never stops growing, I aim to challenge myself and push the boundaries on future projects. Full sleeves and large scale custom projects will take priority in the booking process.
Check the Event Schedule for conventions or guest spots in a city near you! Best way to book a tattoo appointment is to fill out the form in the Contact section.